Bradford helps students put their knowledge to work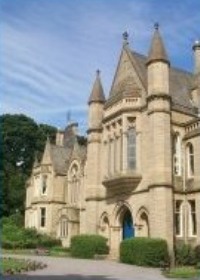 The University of Bradford, in the north of England, has one of the best graduate employment rates in the UK. It's just one result of their dedication to 'making knowledge work'. Practical degrees from teachers with real experience, plus an excellent careers service, enabled 94% of 2005 graduates to find employment within six months.
The expert Careers Service can help you with confidential guidance and advice at any time during your studies. They assist with career planning, vacation work, industry placements, opportunities to work overseas, and practical help with job-hunting skills.
And if you're interested in media studies and communication, then the north of England should be booming with jobs from 2011. That's when the BBC, one of the world's most respected media organisations, will moved to Salford, just north of Manchester.
The University of Bradford has recently signed a partnership agreement with the BBC, which will see students able to get involved in live project briefs, placements and ways to showcase their creative work.
For the BBC, it's part of their strategy for 21st century media. It will open up new pathways to employment in the media industry and give them access to new talent within the region.
Dr Ian Palmer, Dean of the School of Informatics at the University of Bradford, says; "This is a fantastic opportunity for students to work on industry-standard projects. It will give a real insight into today's media industry, and a chance to help shape tomorrow's."
Bradford is a welcoming city for international students – more than 20% of the University's students come from over 100 different countries, and its international office has been rated as one of the best in Britain.
To find out more about courses that suit you at the University of Bradford – and the career opportunities that go with them – talk with one of our student counsellors.
---