HK: East meets West – Public Health at CUHK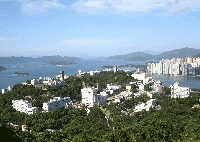 The Chinese University of HK (CUHK) is one of the world's most respected research universities, and is ranked 42nd in the Times Higher Education Supplement world ranking.
At the forefront of health education, the School of Public Health of the Faculty of Medicine has designed a new Bachelor of Science in Public Health (BSc in Public Health). It is the first and the only undergraduate programme in Hong Kong of its kind and it will provide students who have an interest in public health with valuable insights on population health issues. Concepts students can expect to grasp include the social determinants of health, environmental impact on health, healthy lifestyles, health law and ethics, biostatistics and epidemiology fundamentals, emergency preparedness and disaster response, infectious disease, and health services reform.
There are plenty of career opportunities for you to choose from in Public Health. Some career routes are:
Health finance, administration, and management in hospitals, clinics, and other health care settings;
Health regulation and law enforcement in government agencies and departments;
Health education and advocacy in a variety of non-governmental organisations (NGO's), non-profits, and international aide agencies;
Policy development and project leadership in government departments, international think tanks, international organisations, etc.;
Research and development of new ideas and findings in areas such as environmental health, infectious disease, or occupational health at academic institutions and other high-profile research organisations;
Teaching at secondary schools, universities, and other academic institutions;
Leading community outreach and volunteer activities that promote health.
For further information on the Public Health programme or other programmes offered by CUHK, please visit: http://www.cuhk.edu.hk/adm/intl
---