Ready to go? Don't forget to…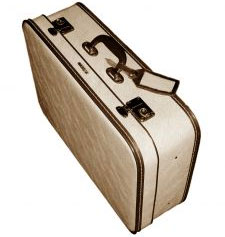 The ultimate pre-departure and post-arrival study abroad guide
Planning and preparation. It's vital when you're about to move to the other side of the world, to another culture and possibly a different language, to study a new course with people you've never met. You'll be more confident about it all if you know you're completely organised.
A few months before…
Get your passport and visa sorted.
Finalise any scholarship applications or financial aid.
Book your flights, including connecting flights. Make sure you know someone will meet you at the airport.
Book your on-campus accommodation (if necessary).
Organise your travel insurance and health insurance - in some countries you must have medical insurance, so check the conditions of your student visa. If you are heading to Australia, contact BUPA for more details.
One month before…
Talk to others who have studied or lived in that country – and if possible in that region.
Buy a travel guidebook and watch movies from your new country.
Read a book, or online newspapers, about the country or city.
Make sure you're up to date with a medical and/or dental check up and get any necessary vaccinations. Stock up on any prescriptive medication you might need (but be aware there are limits on how much you can bring through customs when you enter the country!)
Two weeks before…
Think about what you really need to pack. Be ruthless. You'll probably have to fit your life for a year (or more) into a suitcase or a rucksack. Pack a change of clothes in your hand luggage, just in case that suitcase ends up somewhere else.
Photocopy your tickets and passport, and note your credit card and travellers checks numbers. Give these to your parents, in case they get lost.
Make arrangements for your money – check if you can use an ATM when you get there, and what documents you'll need to open a new back account.
When you get there…
Attend all the orientation events and welcome sessions to get a feel for the area, the people and the student support services.
Walk around as much as you can – get used to your new campus and neighbourhood.
Open a new bank account, buy a cheap phone card, and find out where the nearest doctor is (possibly on-campus at a medical centre).
Meet the team at the International Student Support centre – they can help you with any questions, from where to buy food to what kind of bus ticket you need. If you feel like you're struggling (and that is also quite normal) they have professional, confidential counsellors who can help as well.
Set up your room with some reminders of home and call your parents.
Now you can get out there, explore your new country and make the most of this amazing opportunity! And don't forget to study…
---