UK: Exeter Business School in the UK Top 20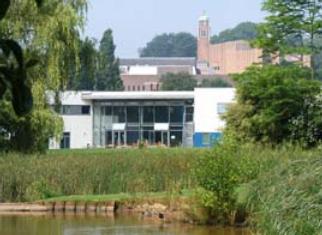 The University of Exeter Business School has recently been rated as one of the top 20 business schools in the UK.
Academic staff were ranked as world leading or internationally excellent. The Business School's accounting and finance academics too - 2nd place in the UK.
Last year, the University of Exeter Business School was also ranked highest of all UK business schools for student satisfaction in the National Student Survey. And the Times subject rankings places it in the top ten for all of its subjects.
So what makes Exeter such a great place to learn business?
Groundbreaking research is an important factor. A high intensity of research attracts world-class teachers and academics who are enthusiastic about their subjects – and also offer friendly support.
Professor Alison Wride, Deputy Head of the Business School says; "We offer students an outstanding experience; a first class education alongside wide-ranging support on employability, skills and a whole range of extra-curricular activities. We make it our priority to ensure that students on our degrees leave us with an experience and a degree that really does prepare them for the future."
You'll also study in a truly beautiful environment. Described by The Times as 'the best garden campus in Britain', the Streatham campus is built around a large country estate over 250 acres of beautifully landscaped parkland, woodland, lakes, streams and gardens. It even boasts stunning views across the city to the sea at Exmouth.
If you're interested in finding out more about the University of Exeter Business School, chat with one of our student counsellors.
---