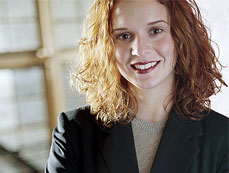 Every year, over 100,000 students choose to study an MBA (Masters of Business Administration). For some, it's a basic pre-requisite to get into their chosen career. For others, it's the best way to make sure they stand out in a difficult job market.
Many of you will commit to an MBA because you know it's a quick step up the salary ladder. MBA graduates do make more money, right from the start.
But there are so many options now available around the world – full-time, part-time, distance learning, executive MBA… How do you decide which MBA program is right for you?
The most important thing is to work out why you want to study an MBA in the first place. You'll need to demonstrate a very clear vision of your future career plans in your application, so get that straight in your mind first.
Here are some questions to ask yourself:
Do you want to switch careers, or progress where you are now? If you need to get new skills to switch careers, choose a school that specialises in that area (for example, engineering or IT). If you want to progress in your current role, talk to your firm about sponsoring your study, based on your commitment to them.
Do you want to keep working while you study? Look at online or distance learning options, or flexible part-time modules.
Continue reading "Investing in your future: why study an MBA?" »