Investing in your future: why study an MBA?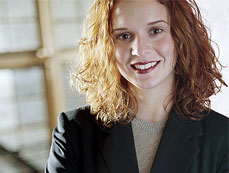 Every year, over 100,000 students choose to study an MBA (Masters of Business Administration). For some, it's a basic pre-requisite to get into their chosen career. For others, it's the best way to make sure they stand out in a difficult job market.
Many of you will commit to an MBA because you know it's a quick step up the salary ladder. MBA graduates do make more money, right from the start.
But there are so many options now available around the world – full-time, part-time, distance learning, executive MBA… How do you decide which MBA program is right for you?
The most important thing is to work out why you want to study an MBA in the first place. You'll need to demonstrate a very clear vision of your future career plans in your application, so get that straight in your mind first.
Here are some questions to ask yourself:
Do you want to switch careers, or progress where you are now? If you need to get new skills to switch careers, choose a school that specialises in that area (for example, engineering or IT). If you want to progress in your current role, talk to your firm about sponsoring your study, based on your commitment to them.
Do you want to keep working while you study? Look at online or distance learning options, or flexible part-time modules.
What's more important to you – a big pay-rise when you graduate, or international experience? You can find out the average starting salaries of each school's graduates. And if you're looking for international experience, online learning may not be the best option. You'll want to travel to meet your fellow students!
What other factors are important – learning new skills, building a professional network, starting your own business? A choice of new electives (such as e-commerce) may be more important, or a diverse group of experienced students.
Is there a particular company you want to work for? Look at where they recruit from - it will narrow your choice of school considerably.
Is there a particular country you want to work in? If so, consider studying in that country, so you can tap into local recruiters and the school's alumni network.
The choice is yours
A full-time MBA is still by far the most popular program. MBA programs tend to be rigorous – lots of group work, case studies and assignments. It can be hard to juggle those around full-time work and family commitments. Monash University in Australia offers one of the oldest MBA programs outside North America, and is ranked amongst the best in the Asia-Pacific. It's an elite program that demands the best from its students.
"We've had many people transform their lives by doing a Monash MBA," says Associate Professor Reid, Monash's MBA Director. "We've really focused on reshaping our program to develop people as individuals, so they can go on to become leaders in their field."
Distance learning or online MBAs are growing in popularity, as students can continue working while they study. As MBA students tend to be older, they also often have family commitments that make it harder to travel abroad. But you should look for a distance learning program that offers some residential opportunities, so you can meet and network with your fellow students.
The University of Derby's Business School has a well-regarded MBA program that ranks amongst the UK's best in terms of teaching excellence. Flexible modules and an online learning option make it a popular choice.
There are also plenty of new affordable MBA options out there. Rayat London College offers a well-priced MBA that is accredited by the University of Wales. Neerav Kora, a former student representative, says; "I had almost six years work experience before I took the MBA but I realised I needed a professional qualification if I wanted to progress. RLC provided a very good MBA that met my budget. Today I have the best work opportunities coming to me."
Do your homework
With so many options available, it's important to research all your options thoroughly. Not only will it help you make the right decision, it will also make sure your application stands out. StudyLink is a good place to start – ask your StudyLink counselor for some ideas on what would suit your needs.
Graham Richmond of MBA student advisor group ClearAdmit says; "MBA applicants need to dig deeper than the school websites when reading up on programs. This means reading student blogs, b-school forums, listening to podcasts and so on."
ClearAdmit's School Guides and Strategy Guides give you the best chance of making the right decision – and sounding smart in your application too.
Whatever you choose to do, there's never been a better time to make the leap into your future as a global business leader. Good luck with your MBA!
---