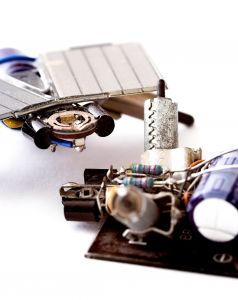 Which engineering course is right for you?
For over two hundred years, engineers have solved the world's problems. They have found better ways to do things, and created the structures, machines and technology that we often take for granted.
If you have a technical or scientific interest, you'll find a wide range of career options as an engineer. And, there is a global shortage of qualified engineers. Driven by the demands of new technologies, new consumer needs, and new problems, over the next ten years this demand for qualified engineers will continue to increase.
In fact, a recent report by the Confederation of British Industry predicts that the UK will need to double the proportion of science and engineering graduates leaving university by 2014, or see those skilled jobs go overseas.
So, what type of engineering course should you study? Civil or chemical? Mechanical or electronic? In this article, we'll explore the latest trends in engineering study.