Learn a language, take on the world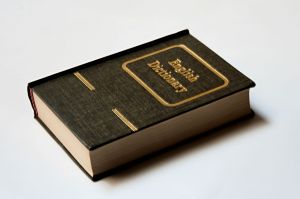 For many international students, studying abroad means also having to learn, or at least improve their skills in, a new language. And this is an opportunity you shouldn't miss – it will open up your world to new work, study and travel opportunities, let you truly understand new cultures and make new long-lasting friendships.
In this article, we talk to leading English language provider Navitas about what you should look for in a language course, and offer our top five tips on getting the most from your language study. Whether you decide on English, Japanese or Finnish is up to you. Just take a deep breath and have the confidence to speak it. Practice makes perfect!
All about English
English is the international language of business and diplomacy, spoken in over 100 countries by over 1.5 billion people. And almost another billion people are studying it right now. So no matter where you want to study, work or live; understanding and speaking English will be very useful.
English is also a language rich in culture, history and literature. But it can seem challenging – with over half a million words to learn, where do you begin? We asked Richard Arkell, the General Manager of the ELICOS and TESOL programs at Navitas, for his advice.
Navitas run English language pathway programs at their ACL and Hawthorn-Melbourne colleges, and general English language/travel programs at their ACE colleges.
At present, all Navitas ELICOS programs are run in Australia, but they will soon open their first Asia-based English language facility at the Curtin Singapore campus.
Q. What should students think about when they are choosing an English language course?
A. The key factors influencing their decision are usually the reputation and profile of the institution, the choice of programs and pathways and the range of types of destinations (such as beachside or city centre). A broad mix of nationalities, and an English Only policy may also be important.
Q. What trends have you noticed in English language study?
A. We find that most students appreciate a strong focus on 'real-life' language study, such as vocabulary and speaking skills. We've also embraced technology, using PC labs, interactive white boards and online materials to support learning that really focuses on our students.
Q. What's your most popular type of English language course?
A. Our pathway programs are always popular – we provide direct entry to many universities in Australia, and focus on academic English to prepare students for further study. At ACE, our most popular programs are Power English (general English) and our Cambridge examination programs. Our Cambridge exam students consistently achieve outstanding results.
Q. What makes Navitas different?
A. We focus on really understanding what drives our students. International students are highly motivated to achieve their goals and objectives, and we want to ensure we help them achieve these goals.
What about other languages?
There are many other languages that can help you achieve your dreams and ambitions. Multinational companies often expect their graduates to be proficient in at least one other well-known language. Mandarin, Japanese, Spanish, French, Indonesian… no matter what you choose, you'll improve your global and cultural understanding. Plus, learning any language will also sharpen your cognitive skills, which will help you in your other subjects.
So how do you get the most from your language course – no matter what language you want to speak? Here's our top five tips to learning a language – and if you have any more ideas, just post a comment below!
1. Study in a country where the language is spoken
This sounds obvious, and it really works. You'll be able to use your new language skills in everyday settings like shops, train stations, cafes and restaurants. The more you use it, the more you learn. Easy.
2. Practice by doing the things you enjoy most
You can pick up language through reading novels or newspapers, surfing the web, watching movies and TV, listening to music… and if you enjoy doing those things anyway, it will be even more fun!
3. Focus on the way you like to learn
Do you like lists and rules (and grammar guides) or do you prefer to pick it up as you go along? Choose a course that gives you the teaching style you prefer, and you'll be more confident in your study.
4. Make lots of friends
Yes, when you're first away from home it can be comforting to hang out with people from your own country. But if you make friends with native speakers, you'll force yourself to use that new language more and more. And they can help you too. Which brings us to…
5. Don't be afraid to ask for help
Ask your host family or friends to correct your pronunciation or use of words. If someone is talking too fast or you don't understand the word they used, ask them to slow down and explain it in another way. Then make a note of the new word(s) you have just learned.
But don't expect a native speaker to be able to explain the nuances of the grammar they just used or conjugate a past participle for you. We all learn our first language as children, simply by listening, repeating, correcting and talking. And in time, your new language will be just as instinctive for you.
For more advice on your language study options, talk with one of our student counsellors.
---