UK: Tailor-made business study for your lifestyle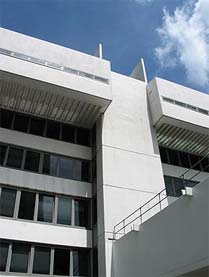 Not everyone can, or wants to, study full-time. You may want to continue working, or fit study around your family responsibilities. Luckily, Westminster Business School (WBS) has a long tradition of offering part-time study that suits your life needs.
"We've been offering management-related courses in central London for around 80 years," says the School's Dean, Len Shackleton. "Almost 800 of our post-graduate students are part-time, and we offer thirteen programs on a part-time basis, from our MBA to specialist programs such as human resource management, marketing and finance.
Shorter skills-based programs are also available, such as the Postgraduate Certificate in Business Coaching and Mentoring, which runs over nine weekends. "More students want programs which involve day release, weekend delivery, or intensive blocks of teaching at times they can schedule around their work," says Len.
New technology helps supplement the face-to-face teaching contact with many courses. Podcasts are now used on courses such as the MA Personnel and Development.
Slavka Demetrianova, from Slovakia, arrived in the UK in 2000 and started working as an au pair. After two years, she studied her Cambridge Advanced Certificate to improve her English and then took a job that eventually led to promotion as Store Manager for Costa Coffee. "As a foreigner in the UK, I realised that to achieve more and to get a better job it was necessary to obtain a degree. I decided to continue my business studies (at Westminster Business School), and part-time study helped me carry on working full-time," says Slavka.
"At first I found it quite difficult to combine studies and full-time work, but I learned to cope with the workload and to prioritise tasks."
Slavka's story is typical of many new students at WBS. "Students with relevant experience and qualifications can complete a degree in a shorter period," says Vincent Rich, Director of Undergraduate Studies.
To learn more about whether a business course at Westminster Business School is right for you, contact one of our student counsellors.
---