Australia: Training designed for global students at Menzies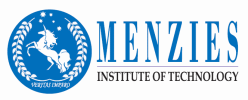 Menzies Institute of Technology offers accredited Australian vocational courses to international students from around the world.
Located in the heart of Melbourne, one of Australia's most cosmopolitan cities, the Menzies campus is the perfect place for international students to gain a diploma or certificate qualification. It's safe and supportive, with all the help you need to settle into a new country.
New students receive help with finding accommodation, opening a bank account, getting a tax file number, and a guide to living in Melbourne. The first-day orientation also includes advice on subject choice, timetables, assessments and a chance to meet all the academic and support staff.
Courses include Automotive Technology, Business management, English as a Second language and Retail Baking.
You can study full-time or part-time, and you'll be close to all the attractions of Melbourne – including the Yarra River, Crown Casino, museums, art galleries, cinemas and shopping.
All students at Menzies are from overseas – the majority from China, India and Korea. So you'll find it an encouraging way to study overseas, and still experience the excitement of living and learning in another country.
To find out more about the courses available at Menzies, talk with one of our student counsellors.
---