UK: Indian law student shines at Swansea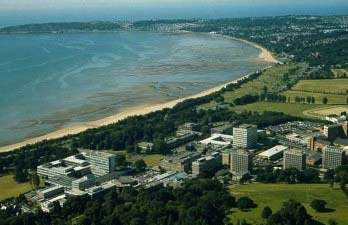 Akash Sehdev was anxious at first about studying and living in a new country. But he soon found the confidence to take on extra-curricular roles such as international student ambassador and secretary to the Asian Society.
The Swansea University Business Studies and Law student shared his inspiring story in the British Council's 2009 International Student Award Competition – and received a runner-up prize of £100.
"My personality changed from introvert to extrovert," says Akash in his winning letter. He talks about how being away from his home country has developed his independence, and inspired him to develop his skills and creative interests.
"I can honestly say that studying at Swansea has changes my outlook on life and boosted my personality with massive confidence," Akash says. "I gained a lot of practical life experience along with the academic knowledge."
Akash will celebrate his achievement at the National Awards ceremony in London this month.
Swansea University has become one of the leading specialist law degree providers in the UK, and its LLM (Masters of Law) is respected around the world in the international shipping, trade, banking and insurance sectors.
You can study at a beautiful campus on Swansea Bay in the south of Wales, and it is just a few hours by train from London.
To find out more about the wide range of courses on offer at Swansea, email our student counsellors.
---