The lazy student's guide to getting a visa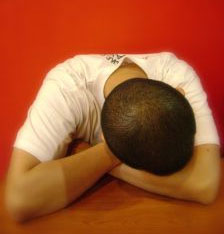 Sorting out your student visa takes a little time and planning. But it needn't be as hard as you think. Just be prepared with these five simple tips to getting your student visa.
1. Get the timing right
You must wait until you have an acceptance letter for your course before you apply. But you also need to apply well in advance of leaving. Allow at least three months to be sure, and wait until your visa is confirmed before you pay for your flights.
2. Check all visa requirements carefully
Every country is different. And some embassy websites are, unfortunately, a little confusing.
So if you're not sure of exactly what documentation you need, call first to check. This is especially important if you have to travel far for a visa interview – you don't want to be stuck in another city waiting for extra paperwork.
It's also worth asking someone else who has been through the same process already. If you don't know anyone, why not post the question on the StudyLink discussion forum?
3. Make a copy of all your personal documents for your application
These are just some of the things you will need to show original copies of when you have your visa interview:
Passport, photos, offer letter, financial documents with proof of funds, student loan approvals, academic qualifications, test scores, English language qualifications, proof of international student health cover… there could be many more requirements, depending on where you are going.
You will need to leave copies of these with the visa officer. So be prepared.
4. A visa interview is not a job interview
Don't be nervous. You've already been accepted into the course. They just need to meet you face to face. They need to know that:
a) You really are going overseas to study, and
b) You really do have enough money to cover your tuition fees and living costs.
Many countries operate on a points system, so you simply need to have the correct identity documents and proof with you to get your application approved. It's not based on how your dress or what you say.
The most important thing is, do not lie. If you are found out, your hopes of ever travelling to that country could be destroyed.
5. Know your visa restrictions before you fly
So you have that much-needed visa stamp in your passport now. But what does it mean? Can you family come with you? Can you work part-time? Make sure you know all your entitlements up-front, as every country differs.
At the moment, on a typical student visa you can…
Work part-time in Australia for up to 20 hours per week, unlimited hours during the holidays,
Work part-time in the UK for up to 20 hours per week, 40 hours per week during holidays,
Work on-campus only for up to 20 hours per week in the USA,
Work part-time for up to 20 hours per week in New Zealand, full-time during the summer break,
Apply for a post-graduate work permit in Canada, which lets you work for three years after you graduate from any post-secondary course in Canada,
Apply for a Tier 1 visa in the UK when you graduate from a UK degree, which allows you to work for up to two years without a work sponsor.
Remember, hundreds of thousands of students every year get student visas. So don't be put off by the process – it's just one more step before you are studying abroad! And your overseas university or college will be able to help guide you as well.
If you have any questions about student visas, you can email one of our student counsellors for more advice.
---