Australia: Free sample courses at USQ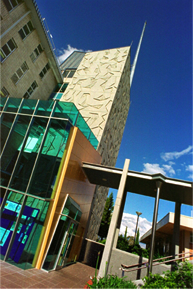 The University of Southern Queensland (USQ) is regarded as one of Australia's leading providers of on-campus and distance education programs. More than 75% of its students studying via distance or online, including over 5,000 international students.
USQ has spent twenty years developing cutting-edge technology to support its distance learning students. You can study challenging and flexible degrees in arts, business, education, science, engineering or surveying, all without leaving your home.
And now, you can also try out a sample course online for free, through USQ's OpenCourseWare (USQ OCW). Yes, free educational resources self-learners around the world. They do not lead to any credits or degrees, but you might learn quite a lot along the way.
Each of the five faculties has contributed courses, including
Studying to succeed: planning your career,
Introduction to tourism,
Communication, Technology and Policy, and
Creating Interactive Multimedia
If you're interesting in sampling a course, visit their website to find out more.
If you'd rather study on-campus, you can choose from three modern campuses in Southern Queensland. Over 2,000 international students also study on campus. There's a wide range of programs to choose from, including English language, Pathway programs (UNIPREP), undergraduate and postgraduate degrees and research.
USQ recently placed fourth in Australia for student satisfaction, in an independent survey by Sweeney Research.
"Our objective is to be student-centred," says Professor Bill Lovegrove, USQ Vice Chancellor. "The courses and programs at USQ continue to be relevant for the modern day student… and we are always mindful of our responsibility in making the student learning journey enjoyable and memorable."
CRICOS Provider code: 00244B
---