Getting the most from your education degree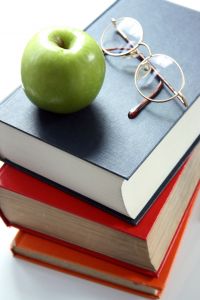 Teaching is an exciting and challenging profession, and a chance to change the world – one class at a time!
There are many different paths to becoming a teacher – you can study an Education Degree at a Bachelor level, or specialise in a certain field, such as science or economics, and then take a Postgraduate education diploma or degree. Or, if you want to teach English as a second language, you can study a TESOL certificate or diploma at English language colleges around the world.
To make sure you choose a teaching course that will really enhance your skills, it's important to look for the following:
Student age group
You will need to decide first what type of student you want to teach. Early childhood education (pre-school), primary level (ages 5 to 12), high school, tertiary (university) or even adult education?
Each level of education has a very different teaching style, curriculum and skill base. And make sure you like people (or children) in that age bracket, you'll be spending a lot of time with them!
Different teaching styles
You may have your own style of presenting information, but you may also find that you need to adapt that for an individual student's need. So it's good to have an understanding of ways you can alter your teaching style for slow learners, enthusiastic students, attention-seekers or those who are less confident. Some education courses will provide a grounding in psychology or counselling to help you with this.
Practical experience
The reality of standing up in front of a class full of noisy children is very different to the theory you learn in your own class. So make sure you have a chance to learn practical teaching skills at a real school.
Understand the technology
New technology is changing the way we teach, and there any many new and exciting ways to involve students in learning.
Many schools have interactive whiteboards, which are like a large computer screen on the classroom wall.
Teachers who teach by distance use tools like online forums and video conferences to connect with their students – some even video themselves marking their students papers to show them exactly why they were graded as they were.
A good teaching college will show you how to use this new equipment, so you can be confident in any classroom situation.
Job placements
Good teachers are always in demand, and your university or teaching college may also be able to help you find post-graduate work.
Adam, from the UK, studied an education degree at the Australian Catholic University. He says; "For me, the most rewarding aspect of the course was my exposure to Australian school life during the comprehensive and highly regarded professional experience program run by the School of Education.
I (am now) a highly employable graduate who is positioned to take advantage of the many opportunities within the education sector, both within Australia and internationally."
Accreditation
The most important thing is to ensure your teaching degree or diploma is accredited by the local teaching associations or department of education, and will also be recognised in your own country.
A well-regarded education degree can take you anywhere in the world. If you'd like to find out more about studying education, talk with one of our student counsellors.
---