The guru guide to your IT career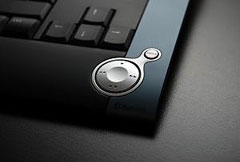 Do you want to know what it takes to have a successful career in IT and computing? We've asked the experts for their tips, at each stage of the process.
1. School
Behind every successful IT guru, from Bill Gates to Mark Zuckerberg, you'll find years of experience. For many, that experience starts when they are still at school, tinkering with technology in their spare time.
That's because every successful career starts with passion. If you genuinely love what you do enough for it to be your all-consuming hobby, then you'll have the energy and enthusiasm to handle the pressure and challenges ahead.
2. University
When it comes to your university IT course, it's important to learn more than just the technical skills you need to be a programmer, web designer, network planner or computer support technician.
'Soft' skills such as communication, leadership and business awareness are just as important when it comes to landing a job.
Gareth is a Senior Software Developer for a major international bank. He says that when he looks for a new person to join his team, team fit is his number one priority.
"That tends to mean someone who's got the right balance of communication and interpersonal skills, and a willingness to learn new things while also being able to argue a different point of view."
"Technical qualifications generally land the interview in the first place," he admits, "but practical on-the-job experience – and the ability to convey that knowledge – will always outweigh qualifications for me."
So while you're at university, take the opportunity to improve your personal skills through group activities, presentations and internships.
The VP of Development at salesforce.com, Todd McKinnon, confirms the importance of this. "Communication is the number one non-IT skill that IT professionals need today. At all levels, at every area of the IT department, with every project, across teams."
Communication goes both ways of course. Steve Lipner, Senior Director of Security Engineering Strategy at Microsoft, says "listening to the customer(s) and understanding the real problem you need to solve" is the most important non-IT skill you can have. "When I've done that successfully, I've succeeded," he admits. "When I've lost sight of that rule, it hasn't been pretty."
3. Further study
No matter what area of IT you're interested in, it is probably changing more rapidly than just about any other industry. So it's important to keep up-to-date with the latest technical skills and research. Post-graduate study is one way to do this – and is also a good way to specialise in your chosen field.
Choose your post-graduate university for its knowledge and resources in your chosen field. That will let you learn from industry experts, and use the latest technology while you're on-campus.
Last year Edith Cowan University, in Perth, Australia, opened a new Unified Communications Laboratory. The new lab allows networking students to get hands-on experience managing real Voice over Internet protocol (VoIP) technology.
By partnering with Nortel Networks, the School of Computer and Information Science provides a realistic work environment for students. Associate Professor Craig Valli predicts demand for skilled graduates in this area will soon outweigh supply.
4. Careers guidance
While you're studying, make the most of your school's career counselling support. Ideally you should take on an internship at some point in your studies.
Mat Henson is studying a BSc at the University of Derby in England, specialising in Computer Games programming. Derby has one of the few UK computing departments that offers this course, and its purpose-built dedicated Microsoft and Sony games labs are at the cutting-edge of the industry.
Computer games placements are highly competitive, so to stand out from the crowd Mat created a short video that showed his work, and released it on YouTube. Within a week he had three interviews.
"I've learned so much," says Mat of his placement with a London computer games company.
"I've worked on three major projects, ranging from a small simulation to an educational game about nanotechnology. I've now had experience in public relations, programming, art, management, very tight deadlines and advertising. Now I'm well ahead of the competition."
5. Your first job
So you've graduated and now you've landed your first job in the IT industry. Congratulations! Now the work really begins. Make sure you take the time to get to know how your new company works, what its customers really want and what drives its profitability.
Robert Worrall, CIO at Sun Microsystems, says he tells new staffers "to make an effort to spend time in all IT disciplines – operations, development, support, engineering and finance."
The best career advice he ever received? "Learn the business first, only then apply technology to solve the problem."
The learning hasn't stopped yet. Your company is not responsible for your career. You are.
So stay ahead of everyone else by keeping your skills up to date. Try out new technology in your spare time – and don't be afraid to make mistakes.
Todd McKinnon uses Google alerts to stay on top of industry trends. "I read different blogs and websites, and O'Reilly books to familiarize myself with new technologies."
To find out how you can kick-start your IT career with international study in IT and computing, talk with one of our student counsellors. Good luck!
---