UK: Your MBA, your way – with EBS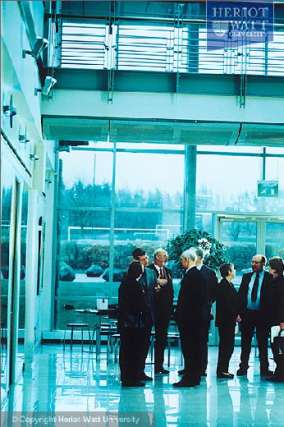 Edinburgh Business School (EBS) is the Graduate School of Business of Heriot-Watt University in Scotland. At this world-leading school, you get to choose how you want to study, and where.
Study at home, or on campus, start and finish your course when it suits you, take each course in any order that suits you, and take exams when you're ready.
It's a different approach to MBA study, and it works. 7,000 students are current studying their MBA at Edinburgh Business School, in 150 countries around the world.
The Financial Times recently rated the EBS MBA as the largest distance learning program outside the USA. The article describes EBS as "one of the pioneers of distance learning… a well-respected and fully accredited qualification."
You can come to Edinburgh to study, or study on your own using the School's innovative online resources. Or, you can study with one of twenty Approved Learning Partners around the world. And you can sit your exams in one of 350 centres worldwide.
EBS also now offers a major new scholarship in Southern Africa.
The new African scholarship scheme is for individuals in SADC countries: Angola, Botswana, DRC, Lesotho, Madagascar, Malawi, Mauritius, Mozambique, Namibia, South Africa, Swaziland, Tanzania, Zambia, Zimbabwe and Kenya.
Students who are citizens of these countries, and who can demonstrate financial need and prior academic achievements, can apply. You will be expected to use your MBA skills and knowledge to contribute to the positive development of your home country after graduation.
Edwin Mungadzi, from South Africa, chose to study at EBS for its distance learning and flexibility, as well as the chance to study at such a well-regarded institution.
He received his first course material in December 2004 and took on three modules at a time.
"The challenge was managing the long hours of study required for success with a busy deadline-driven work schedule, plus family commitments," he recalls.
He gave up his golf weekends and studied every night from 8pm to midnight. "It was a lot of hard work, but I will forever be grateful that I've done it!"
To find out whether an MBA at Edinburgh Business School is right for you, talk with one of our student counsellors.
---