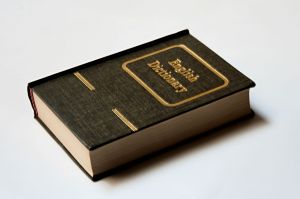 For many international students, studying abroad means also having to learn, or at least improve their skills in, a new language. And this is an opportunity you shouldn't miss – it will open up your world to new work, study and travel opportunities, let you truly understand new cultures and make new long-lasting friendships.
In this article, we talk to leading English language provider Navitas about what you should look for in a language course, and offer our top five tips on getting the most from your language study. Whether you decide on English, Japanese or Finnish is up to you. Just take a deep breath and have the confidence to speak it. Practice makes perfect!
All about English
English is the international language of business and diplomacy, spoken in over 100 countries by over 1.5 billion people. And almost another billion people are studying it right now. So no matter where you want to study, work or live; understanding and speaking English will be very useful.
English is also a language rich in culture, history and literature. But it can seem challenging – with over half a million words to learn, where do you begin? We asked Richard Arkell, the General Manager of the ELICOS and TESOL programs at Navitas, for his advice.
Navitas run English language pathway programs at their ACL and Hawthorn-Melbourne colleges, and general English language/travel programs at their ACE colleges.