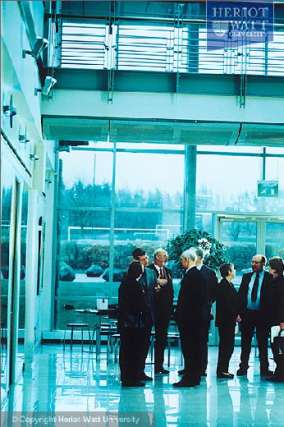 Edinburgh Business School (EBS) is the Graduate School of Business of Heriot-Watt University in Scotland. At this world-leading school, you get to choose how you want to study, and where.
Study at home, or on campus, start and finish your course when it suits you, take each course in any order that suits you, and take exams when you're ready.
It's a different approach to MBA study, and it works. 7,000 students are current studying their MBA at Edinburgh Business School, in 150 countries around the world.
The Financial Times recently rated the EBS MBA as the largest distance learning program outside the USA. The article describes EBS as "one of the pioneers of distance learning… a well-respected and fully accredited qualification."