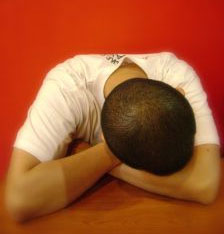 Sorting out your student visa takes a little time and planning. But it needn't be as hard as you think. Just be prepared with these five simple tips to getting your student visa.
1. Get the timing right
You must wait until you have an acceptance letter for your course before you apply. But you also need to apply well in advance of leaving. Allow at least three months to be sure, and wait until your visa is confirmed before you pay for your flights.
2. Check all visa requirements carefully
Every country is different. And some embassy websites are, unfortunately, a little confusing.
So if you're not sure of exactly what documentation you need, call first to check. This is especially important if you have to travel far for a visa interview – you don't want to be stuck in another city waiting for extra paperwork.
It's also worth asking someone else who has been through the same process already. If you don't know anyone, why not post the question on the StudyLink discussion forum?
Continue reading "The lazy student's guide to getting a visa " »